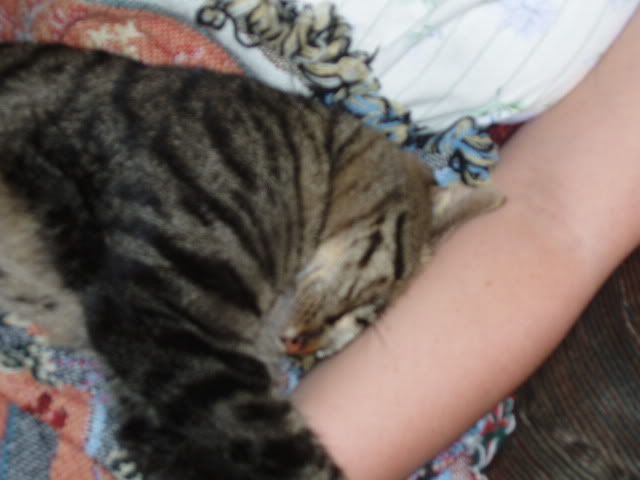 Okay, here's the thing.
Max
says the Woman getting bigger is a good thing because that means more soft places to nap. But the problem is that big tummy of hers isn't soft! It's hard! With bumpy things going on inside of it.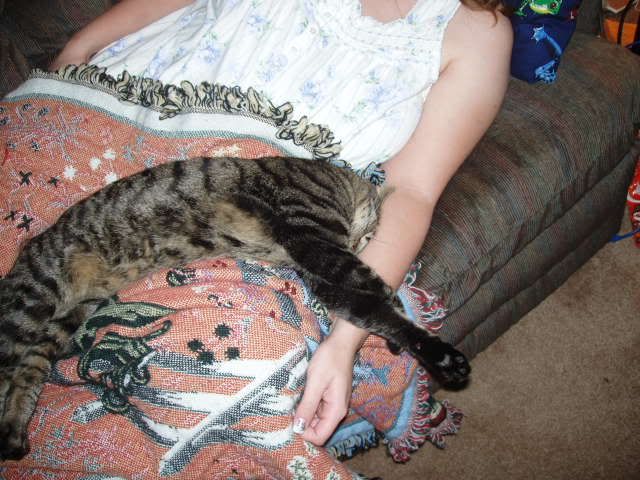 It starts bumping at me when they put a Petra CD in......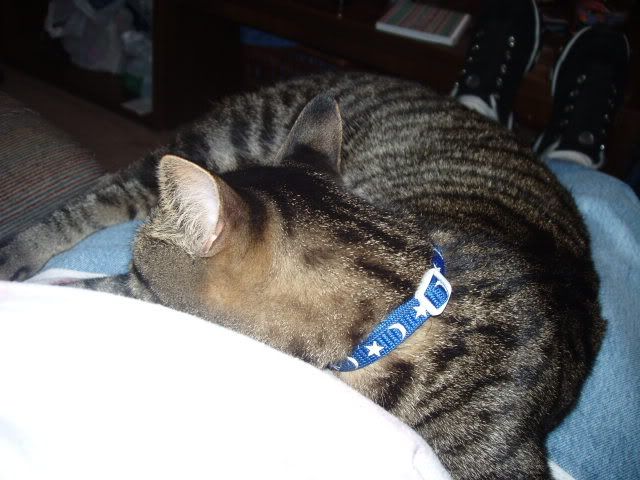 Look! Even the man knows something is going on in there!