I'm getting my energy back just in time! The people are decorating our indoor tree!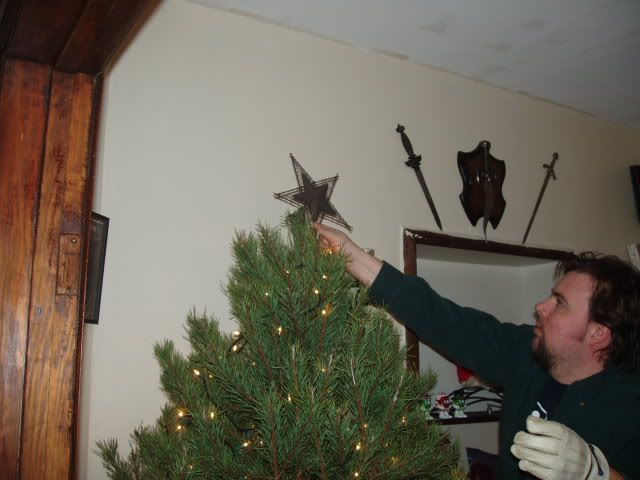 And with the decorations, comes the Lego train! They build a whole city around it and I get to be the big moster that comes through and terrorizes the little Lego people! It's great fun. Trust me.
Hey! Who put that Lego Superman in there? You think that'll stop me? RRRRRARRR!
Oops. Puddle under the tree. Mabey they won't notice.