This is what they got me for Christmas. I could smell it throught the Sticking. I tried to get at it but they hung the stocking up on the fireplace to thwart me until december 25th.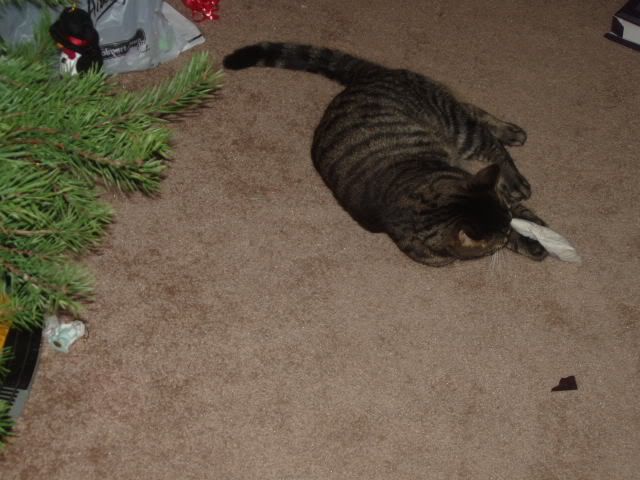 Love the catnip bag! Love it, love it.......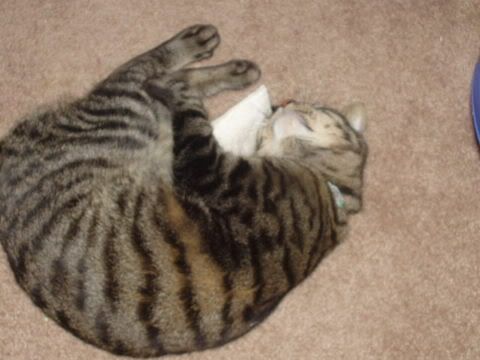 AAAAAAAAAhhhhhhhhhhhh.... catnip bag........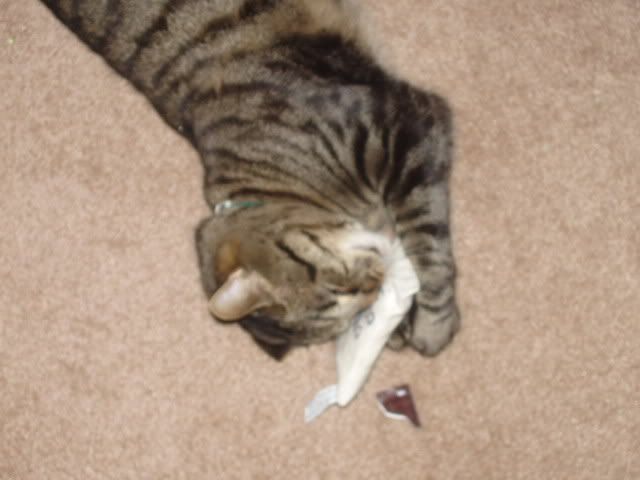 I'm going to be so hung over in the morning....
but I love the catnip bag......