They're letting me blog today as an exception. Just so I can send a message out to the
Little Monster...
If it gets too tough
Eponine
, don't worry, Aslan's waiting. If you cross the rainbow bridge, Saint Lucy will be hanging out on the other end to show you around.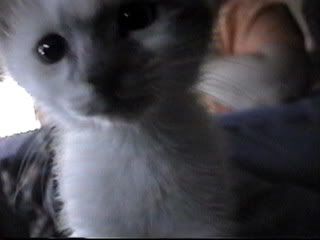 (a familiar face at the end of the road)